ORACLE EPM ON PREMISE
Oracle Hyperion Planning
Oracle Hyperion Planning is an agile planning solution that supports enterprise wide planning, budgeting, and forecasting using desktop, mobile and Microsoft Office interfaces.
It provides a robust modeling framework that helps develop reliable financial forecasts based on sales and operational assumptions to produce cost effective enterprise alignment.
With Oracle Hyperion Planning, you have a solution that is best in class and proven in the marketplace to provide timely, actionable plans to help make informed business decisions. Oracle Hyperion Planning can be deployed on-site or in the Cloud.

Oracle Essbase
Oracle Essbase is the market leading online analytical processing (OLAP) server for enterprise performance management (EPM) applications.
Designed specifically for business users, Oracle Essbase supports forecasting, variance analysis, root cause identification, scenario planning and what-if modeling for both custom and packaged applications.

Oracle Hyperion Financial Management
Oracle Hyperion Financial Management is a financial consolidation and reporting application built with advanced Web technology and designed to be used and maintained by the finance team.
It provides financial managers the ability to rapidly consolidate and report financial results, meet global regulatory requirements, reduce the cost of compliance and deliver confidence in the numbers.

Oracle Hyperion Financial Data Quality Management Enterprise Edition
Finance organizations need to enhance the quality of internal controls and reporting processes. To meet these goals, you need a source-to-report view of financial data.
Oracle Hyperion Financial Data Quality Management Enterprise Edition allows business analysts to develop standardized financial data management processes and validate data from any source system—all while reducing costs and complexity.

ROBOTIC PROCESS AUTOMATION
Robotic Process Automation is the technology that allows anyone today to configure computer software, or a "robot" to emulate and integrate the actions of a human interacting within digital systems to execute a business process.
RPA robots utilize the user interface to capture data and manipulate applications just like humans do. They interpret, trigger responses and communicate with other systems in order to perform on a vast variety of repetitive tasks. Only substantially better: an RPA software robot never sleeps and makes zero mistakes.
UiPath
The Nth Power is certified UiPath partner.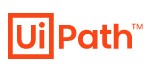 CLOUD
Oracle Analytics Cloud
Today, people in your organization are doing analysis dozens of ways, using spreadsheets, applications, desktop tools, long-standing data warehouses, and business analytics solutions. That means managing multiple requirements for data, access, and visualization, not to mention the associated costs.
At the same time, everyone wants more innovation, and faster—but without sacrificing correct and consistent results. So, how do you do it all? How do you gain flexibility together with structure to drive accuracy speed to disrupt your competitors?

Oracle Financial Consolidation And Close Cloud Service
For many organizations managing the financial consolidation and close process is a burden that takes time and resources that could better be used for analysis and decision-making.
Oracle Financial Consolidation and Close Cloud Service provides an end to end solution for both effectively and efficiently managing the consolidation and close process.

Oracle Planning And Budgeting Cloud Service
Oracle Planning and Budgeting Cloud Service has enabled over a thousand organizations of various sizes to quickly adopt world-class planning and budgeting applications with no CAPEX infrastructure investments, driving market-leading functionality across lines of businesses in the enterprise with flexible and customizable deployment.

Put your knowledge to work for you.